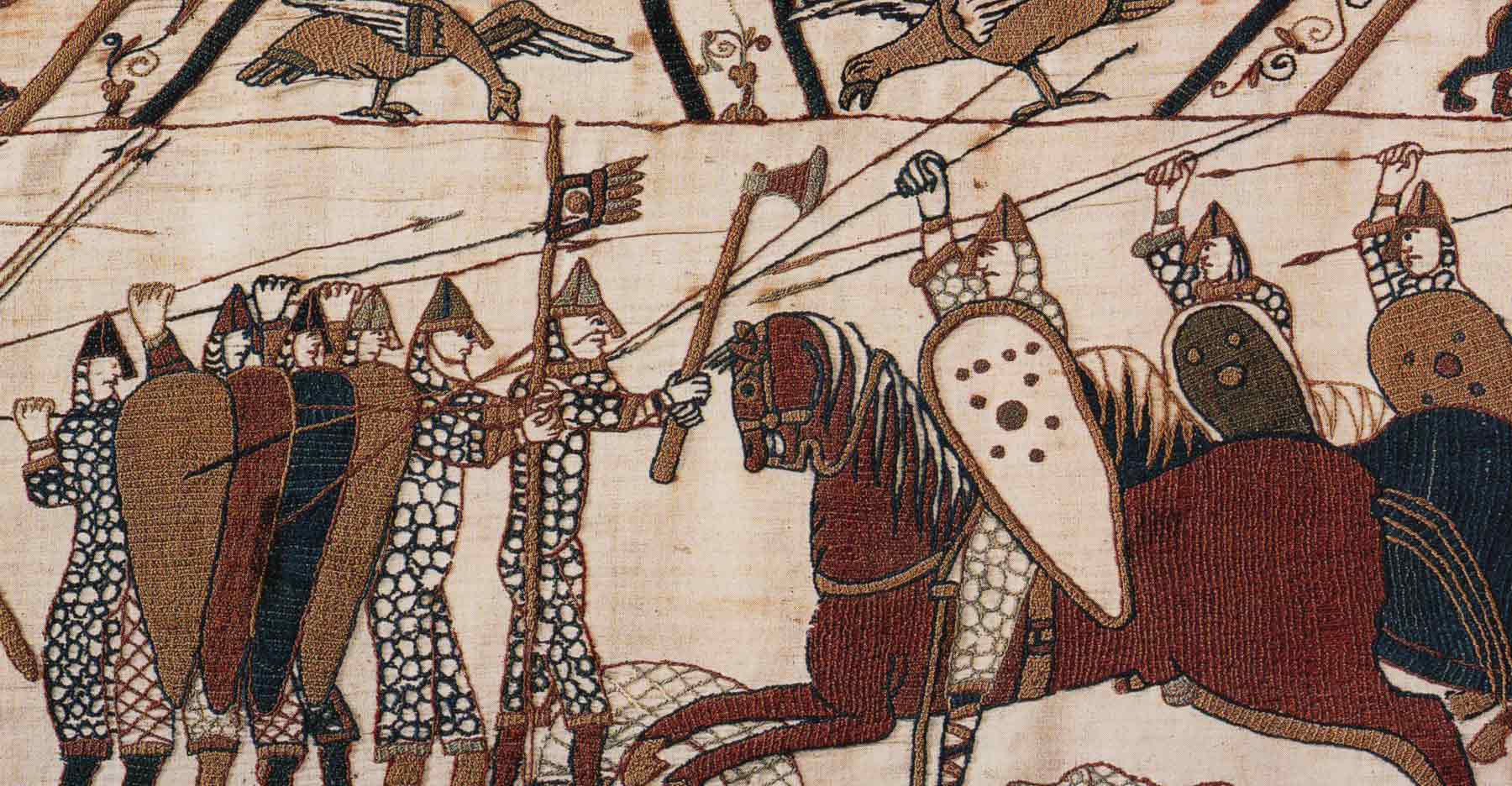 Military History Matters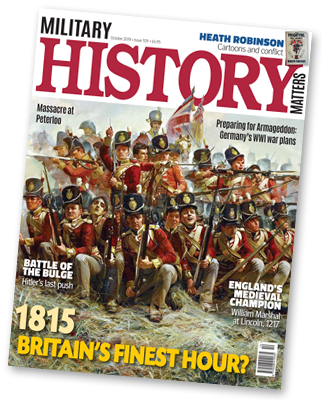 The history of warfare written by experts
www.military-history.org
Military History Matters aims to bridge the gap between the general reader and the world of professional soldiers and military historians. Published every other month, the magazine brings to the reader not only action-packed narrative, but it also provides all the technical detail, in-depth analysis, battlefield guides and eye-witness accounts needed to understand not just what happened, but why.
Each magazine is packed with expert features - from contributors such as Jeremy Black, Sir Max Hastings, Sir Ian Kershaw, Don McCullin, and Dan Snow, to name but a few - plus reviews, regular opinion columns and listings of military events across the country.
The magazine's main focus is British military history, but it also covers big stories from other eras and parts of the world. Military History Matters is distributed throughout the UK via WHSmith, selected independent newsagents, supermarkets, and via subscription.
Subscribe
picture_in_picture

Print Edition

Military History Matters is published every other month and sent directly to your door.
Subscribe now »

stay_current_portrait

Digital Edition

The digital archive from issue 1 is now available via Exact Editions
Subscribe now »

email

Email Newsletter

Sign up for our free military history newsletter
Sign up »
Follow us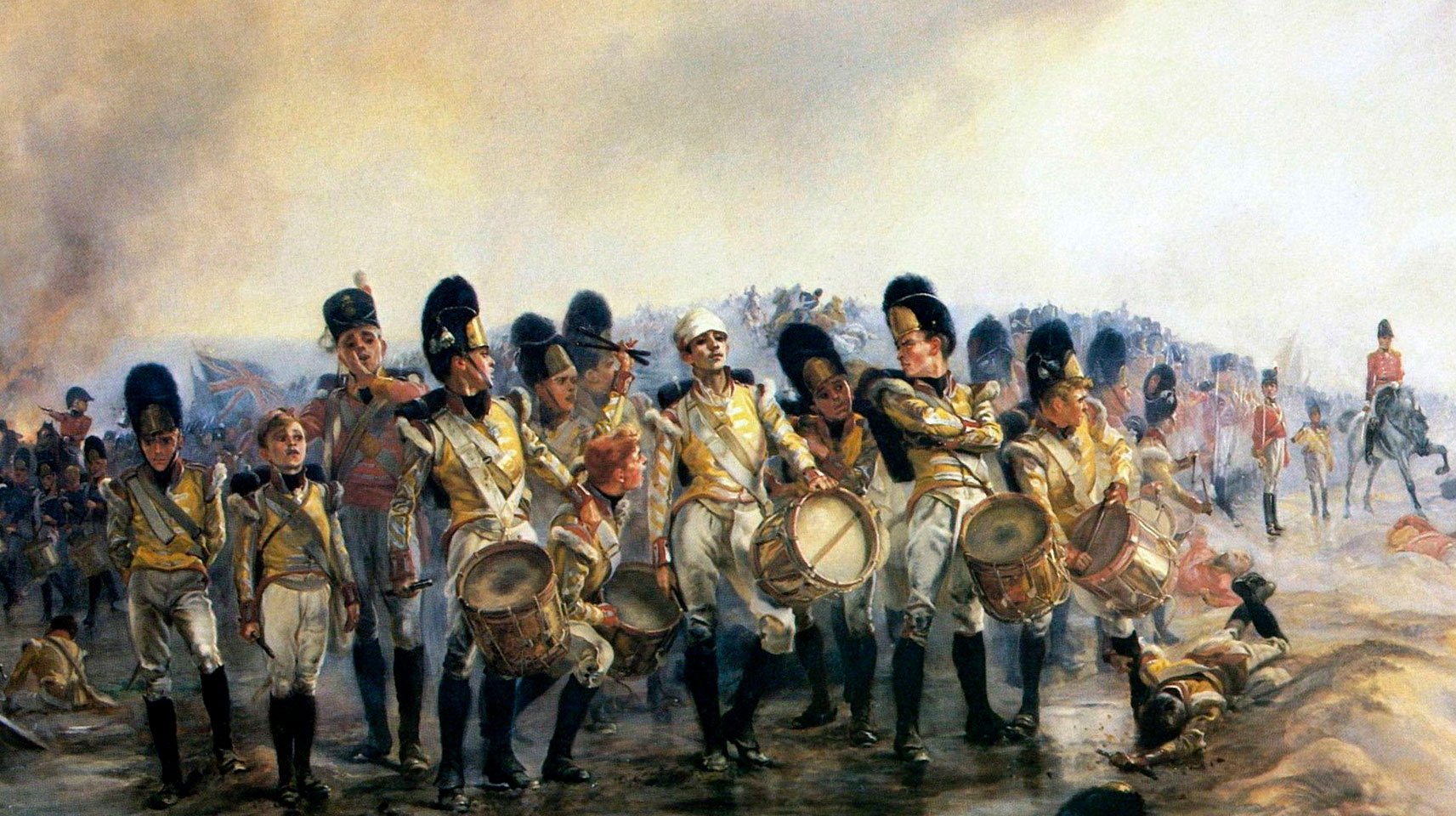 The Military History team
Editorial Staff
Neil Faulkner is an archaeologist and historian who works as a lecturer, writer, editor, and occasional broadcaster. He is co-director of the Sedgeford Historical and Archaeological Research Project in Norfolk and of the Great Arab Revolt Project in Jordan. Educated at King's College, Cambridge, and the Institute of Archaeology, UCL, he is currently a Research Fellow at the University of Bristol. The author of countless magazine articles and numerous academic papers, his books include: Apocalypse: the great Jewish revolt against Rome, AD 66-73; Rome: empire of the eagles; and A Visitor's Guide to the Ancient Olympics. His latest book, Lawrence of Arabia's War, was published by Yale University Press in spring 2015. As well as being the Editor of Military History Matters, he has a long association with both Current Archaeology and Current World Archaeology.

Calum Henderson read History at the University of Strathclyde, Glasgow, where he developed interests in revolutionary and modern political history. He continued his studies at the University of Glasgow with an MA in Modern History, writing a thesis on 21st century American interventions in the Middle East. After some work as an online journalist, Calum joined MHM as Assistant Editor.