Current Archaeology LIVE!
Current Archaeology Live! is an annual two-day conference that tells you all you need to know about the latest discoveries from Britain and abroad. We hear from the foremost archaeological experts on recent finds and ground-breaking research – it is always an entertaining, stimulating and enjoyable event, attended by over 400 people every year.

Current Archaeology Live! 2017 will be returning to the University of London's Senate House, on 24-25 February (Friday/Saturday). The last 12 months have seen some exciting work in the field, and, as ever, we are looking forward to hearing from a great range of expert speakers who will share the latest news on recent discoveries. This year is set to be a particularly special event as we celebrate 50 years of the magazine. We are looking forward to an entertaining, stimulating, and enjoyable two days – we hope you will join us!
Tickets
Subscribers to Current Archaeology and Current World Archaeology magazines can buy tickets at a special earlybird rate. You can order your tickets online via our secure server using the links below, or call us on 020 8819 5580.
Click here for ticket details
Timetable, Awards, and more
We will be updating this page with timetable information, details of the speakers, and of course the nominations for the prestigious Current Archaeology Awards – the winners, as voted by you, will be announced at the Friday evening reception as part of the conference. You can read about the winners of the 2016 awards here.
Our previous conferences have been great successes - below are a few of your comments. We look forward to seeing you all again at this coming one!
Exceeded expectations. I was expecting a lot and got more – it's good to have access to good speakers and key personnel in the projects.
I flew all the way from Dubai for the conference and thoroughly enjoyed every presentation. It was an excellent weekend in a superb building with great biscuits.
I've been to every conference: I always expect to enjoy it, and I always do.
The event exceeded our expectation. We have an amateur interest in archaeology, mainly through television, and did have a concern that the event might be overly academic. This was not borne out, and we thought that all the speakers delivered interesting sets with Time Team presentation skills – and I mean that in a good way!
The organisers are to be congratulated for putting on a stimulating and wide-ranging programme.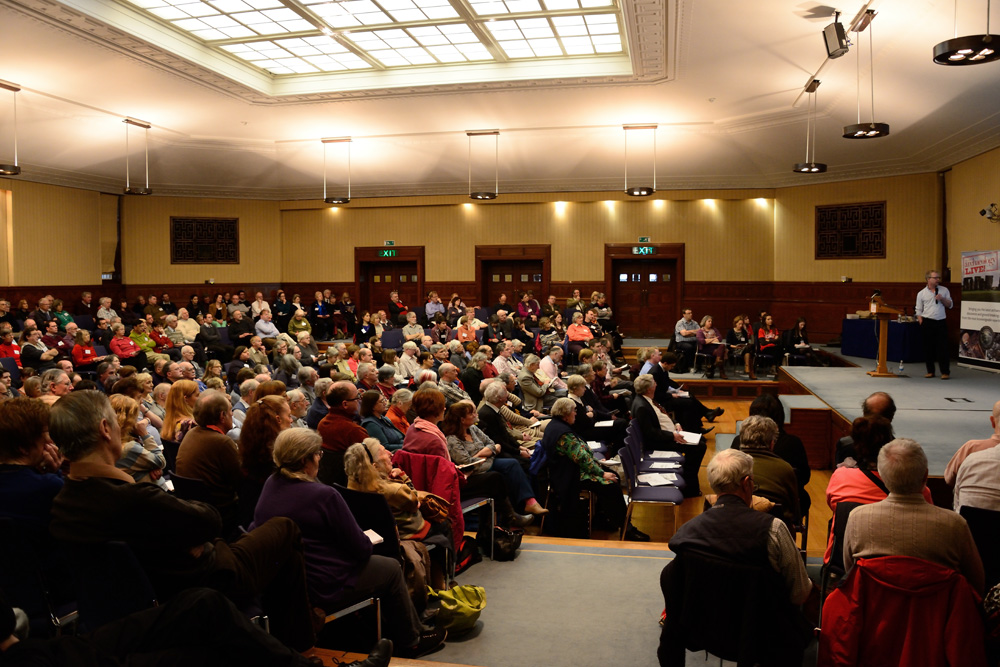 View of the Beveridge Hall at Senate House during one of the sessions at CA Live!.
What to expect
Neil Faulkner, Contributing Editor of Current Archaeology and Editor of Military History Monthly, guides us through a snapshot of the Current Archaeology Live! 2015 conference, which was held in February at Senate House, London.