Current Archaeology LIVE!
Current Archaeology Live! is an annual two-day conference that tells you all you need to know about the latest discoveries from Britain and abroad. We hear from the foremost archaeological experts on recent finds and ground-breaking research – it is always an entertaining, stimulating and enjoyable event, attended by over 400 people every year.

Our previous conferences have been great successes - below are a few of your comments. We look forward to seeing you all again at this coming one!
Exceeded expectations. I was expecting a lot and got more – it's good to have access to good speakers and key personnel in the projects.
I flew all the way from Dubai for the conference and thoroughly enjoyed every presentation. It was an excellent weekend in a superb building with great biscuits.
I've been to every conference: I always expect to enjoy it, and I always do.
The event exceeded our expectation. We have an amateur interest in archaeology, mainly through television, and did have a concern that the event might be overly academic. This was not borne out, and we thought that all the speakers delivered interesting sets with Time Team presentation skills – and I mean that in a good way!
The organisers are to be congratulated for putting on a stimulating and wide-ranging programme.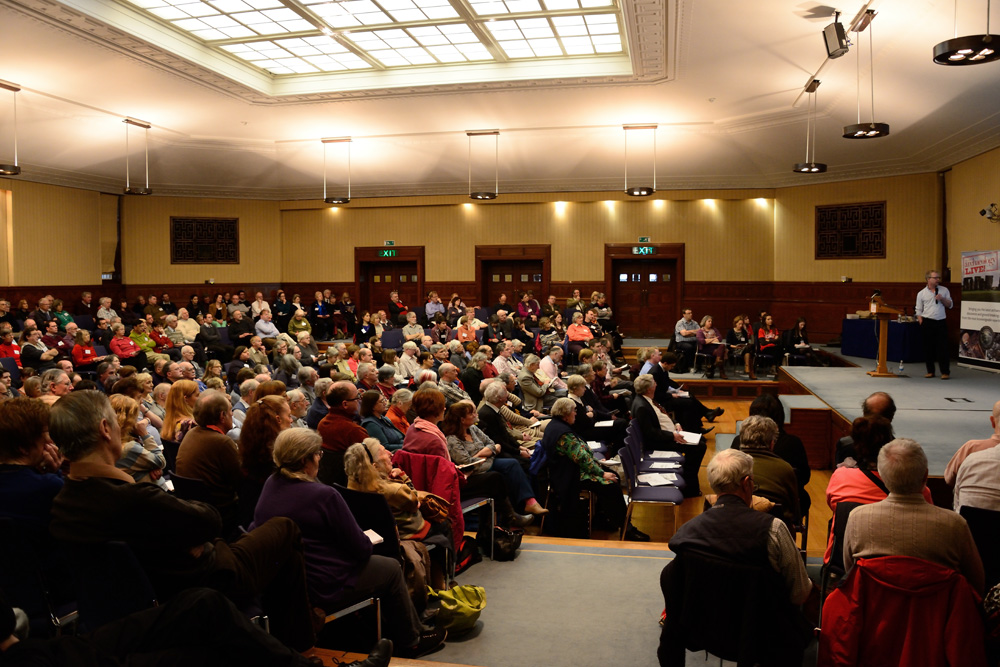 View of the Beveridge Hall at Senate House during one of the sessions at CA Live!.
What to expect
Take a look at a snapshot of the Current Archaeology Live! conference, held every year in February or March at Senate House, London.